Set up an Employee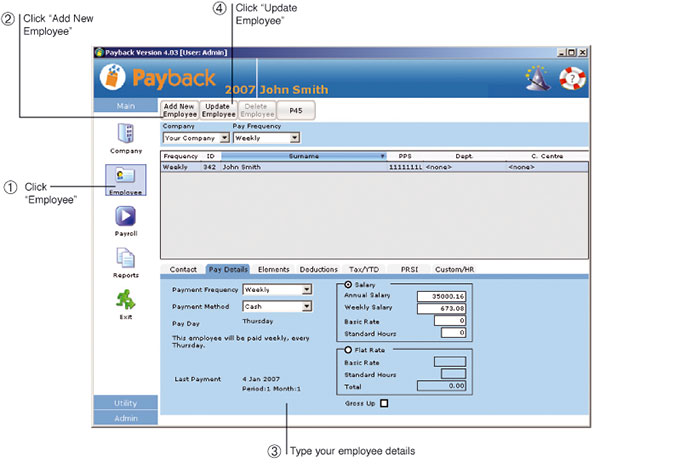 Notes
At least one employee must be set up before you can process payments
The minimum amount of information you need to enter is the employee surname, although you should also supply the PPS Number, PRSI Class ('A' normally), and PAYE Tax credits and Standard rate cut off point if you know them.
There are no limits to the number of employees you can set up
All your employees are listed in this screen
Click on the employee grid to select a employee for editing
The Elements and Deductions grids act as  templates for the Payroll screen. Elements and deductions set up here are copied across to the Payroll screen and can be over-written when you process the payment. On going items such as pensions or maternity benefit should be set up here.